BricsCAD®. Real Choice
BricsCAD® offers all the familiar .dwg CAD features, yet it adds time saving tools and 3D Direct Modeling. With BricsCAD you get more for less.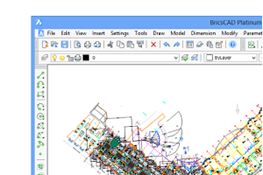 Familiar Interface
The BricsCAD® interface will make you feel right at home from the very beginning. Navigating through drawings becomes easier than ever.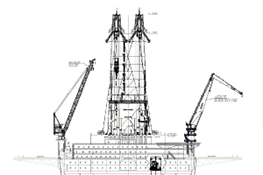 2D Drafting
Create and edit 2D technical drawings, floor plans, and other layouts quickly and accurately.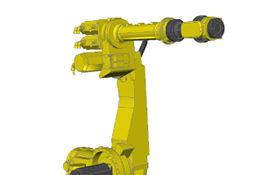 3D Modeling
Need to work on a complex design? With BricsCAD®, you get powerful and adaptive tools for 3D direct solid modeling.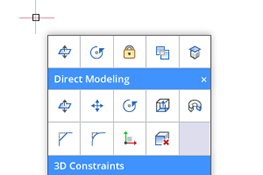 Intelligent quad cursor
Speed up your workflow with our context-sensitive Quad™ cursor.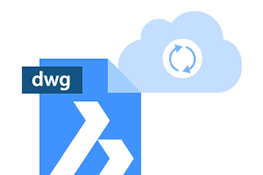 Cloud Connectivity
Chapoo lifts CAD up to the cloud. With this cloud platform you can manage documents, assign tasks, automate processes and communicate with your colleagues.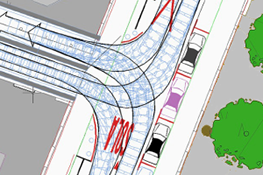 Applications
BricsCAD's application developers create innovative solutions for a broad range of industries.
And there's more
BricsCAD® supports solutions for sheet metal design,
Building Information Modeling, and 3D data exchange. All stored in standard .dwg files.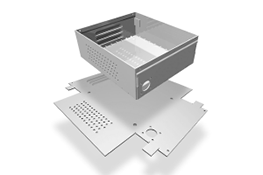 BricsCAD® Sheet Metal
Intelligent sheet metal design. Create sheet metal parts using the most intuitive 3D direct modeling techniques.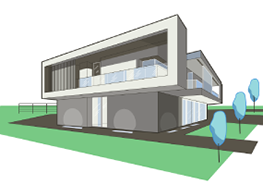 BricsCAD® BIM
CCombine the accuracy of solid modeling with the simplicity of sketching programs.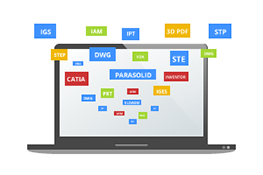 BricsCAD® Communicator
High quality 3D data exchange between major MCAD formats
BricsCAD® Editions
BricsCAD® comes in three editions: As a full-fledged 2D & 3D CAD software program, BricsCAD® offers professionals one of the most advanced and intuitive drawing and modeling solutions out there. Available in three editions and open to third-party developers, it is beyond any AutoCAD® alternative.
BricsCAD® Classic
Cost-effective entry to CAD, focussing primarily on 2D.
All familiar CAD functions
Full LISP support (vl, vlr, vla and vlax)
Bricsys 24/7 cloud connectivity
Flexible licensing
BricsCAD® Pro
BricsCAD® Pro adds 3D Modeling, access to all programming tools and third party applications.
All familiar CAD functionalities
Full LISP, VBA, BRX & .NET support
Bricsys 24/7 cloud connectivity
Flexible licensing
Direct 3D Modeling
Rendering, materials, and lighting
Access to Third Party Applications
BricsCAD® Platinum
Adds advanced features such as 3D Constraints and Assembly modeling. Platinum is required for the BricsCAD® BIM and Sheet Metal modules.
All familiar CAD functionalities
Full LISP, VBA, BRX & .NET support
Bricsys 24/7 cloud connectivity
Flexible licensing
Direct 3D Modeling
Rendering, materials, and lighting
3D constraint creation
Design intent recognition
Assembly modeling
Deformable Modeling
3D Compare